Ecosystem
Set of useful tools ready to by placed on your Dashboards.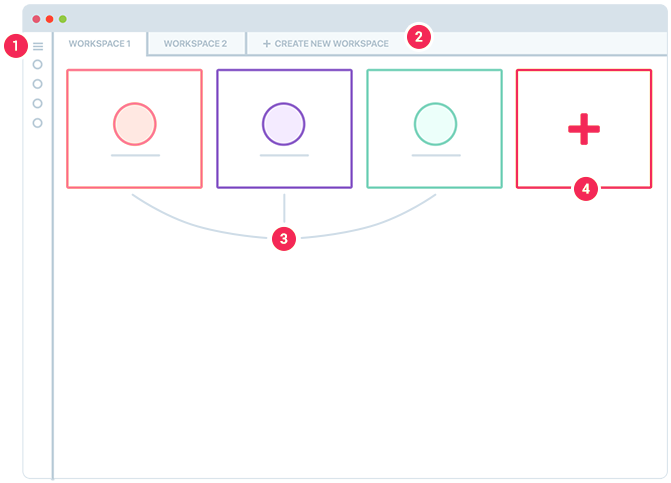 Menu

The main navigation across system functionality

Workspaces

Great way how to organise your modules, separate your clients or brands. Stay focused!

Modules

All our applications available on one click. Share your modules with your teammates and collaborate together!

New Module Creation

Choose from the list of our application solutions and create as many modules as you need
Publisher
Designed to prepare, manage and automatically publish your content.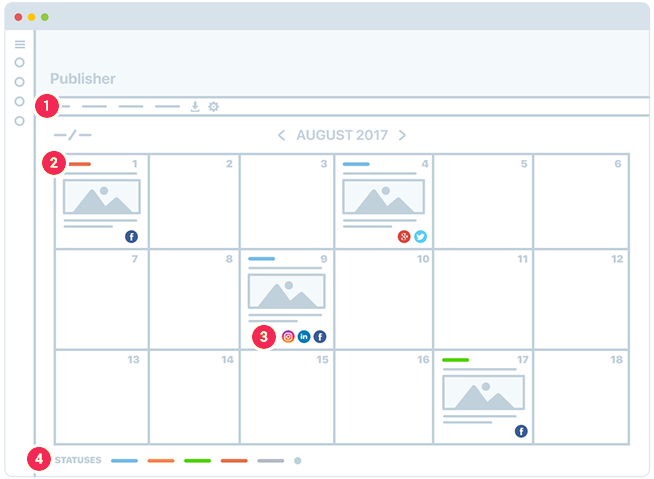 Filter and Export

Stay organised! Filter particular group of posts easily and export your filtered calendar list alike in.

Labels and Tags

Define your content and follow the results in Analytics. Is it the Hard Sell what brings you the most?

Multiple pages

Share your content on more than one fan page at once. Facebook, Twitter, Instagram, G+ or LinkedIn. Just like that.

Workflow

Cooperate with your team, no matter how big it is. Define your workflow from draft to completed post and publish your content effectively.
Customer Care
Community management connecting all your channels at one place.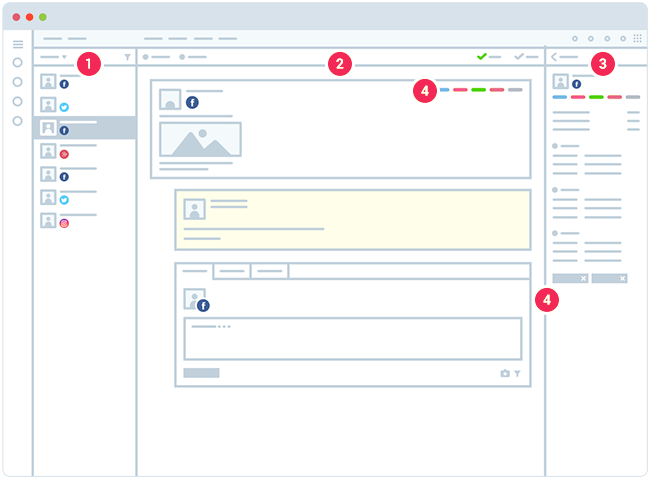 Messages as Tasks

All the messages, comments, posts, email or tweets are ordered chronologically. You will never miss a message anymore.

Communication

Cooperate with your team or agency when preparing a comprehensive answer for your fans.

CRM Card

Be more effective in communication. Collect information about your fans manually or automatically via data steps. History of communication is included.

Labels & Tags

Label and tag your messages and users as well. Filter it easily and get transparent statistics from your communication.
Social Media Feed
Listen what are people saying about your Brand or competitors. Monitoring helps you to identify the content your fans desire.
Filter and Export

Stay organised! Filter and export your stream in PDF.

Statistics

The stream is packed in transparent statistics with trends, top users or best sources. All the graphs are interactive.

Labels and Tags

Labels and Tags are reflected in statistics. What people love and hate the most? Find out easily ;)

Search

Search particular Keywords around social media and the web as well. Search for your brand or for your competitors and learn.
Report Builder
All the graphs or tables from ZoomSphere can be sent directly to the Report Builder. Reports are updated automatically based on your preferences (month/week/day).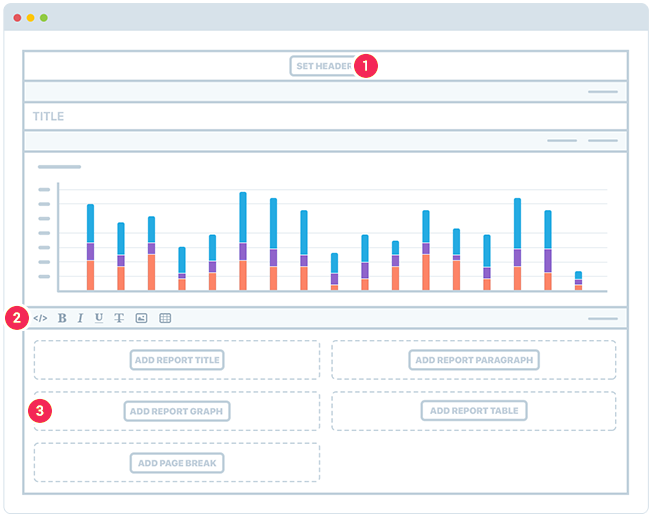 Export tox .PDF

Set your own header to follow corporate identity, the report can be exported as .pdf directly.

Add your notes

To tell people more about your performance, to add more images and to be more clear in your reporting.

Customize

Divide your report into chapters and be representative, use advanced features to prepare good looking output for your clients/boss.
Comparisons
To evaluate your success you need a big picture! Compare your performance in real time with your segment or choose adequate competitor for better analysis.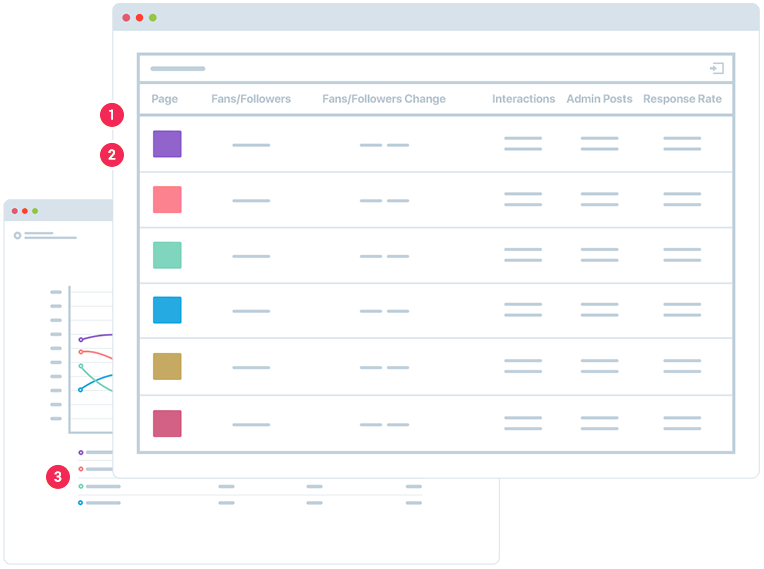 Interactive table

Find out what content is the best for your segment, what brings the most comments, likes or share to you and your competitors.

Functions for deep analytics

Change the view or download in any format.

Real overview

All the competitors are listed in one transparent table.
Analytics
More than 150 metrics for Facebook, Instagram, Twitter, G+, YouTube and LinkedIn gives you a perfect overview of your performance. Graphs and Tables are interactive and that gives you unlimited options to follow your results.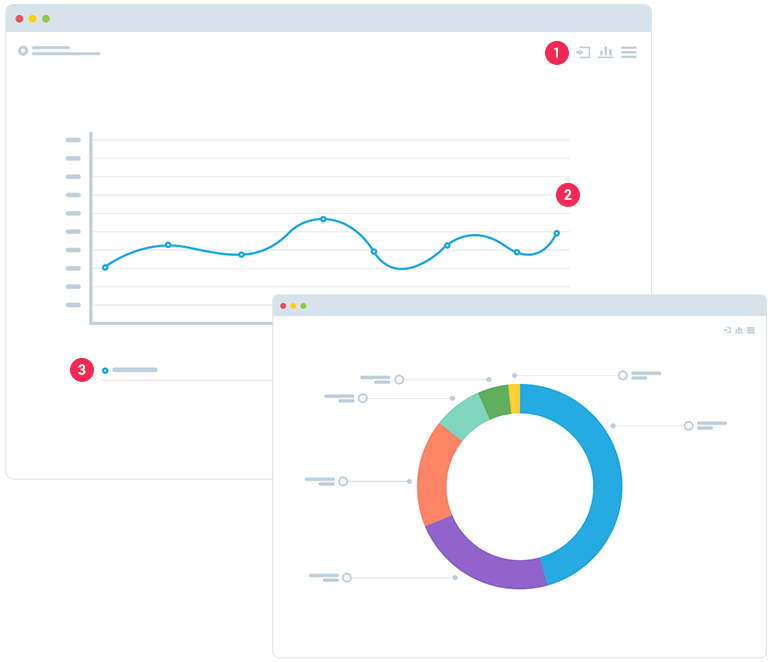 Send to report builder

Change the view or download in any format. Choose your KPI once and follow.

Zoom

to interesting areas or turn off the metrics that bothers you.

Customize

with the previous period, you can compare in a table or in graph directly.